Joshwa Shah & Marcus Osborne enjoyed attending the #awssummit2022 this week!
Highlights included:
☁️ Talk on Modernising Financial Services on AWS by Jason Barto and Neil Stephenson
☁️ Learning about the real world applications of AWS by James Donkin at Ocado Technology and Bob Gregory at Cazoo
☁️ Joshwa Shah scraping a respectable 12th place on the DeepRacer simulator, driven by reinforcement learning
DevOps Engineers with strong #AWS backgrounds are in particular high demand, especially for most of our crypto clients so we're excited to meet experienced AWS users who are keen to move into the blockchain space.
Please get in touch to hear more about DevOps opportunities between £120k and £150k base. Referrals welcomed and rewarded.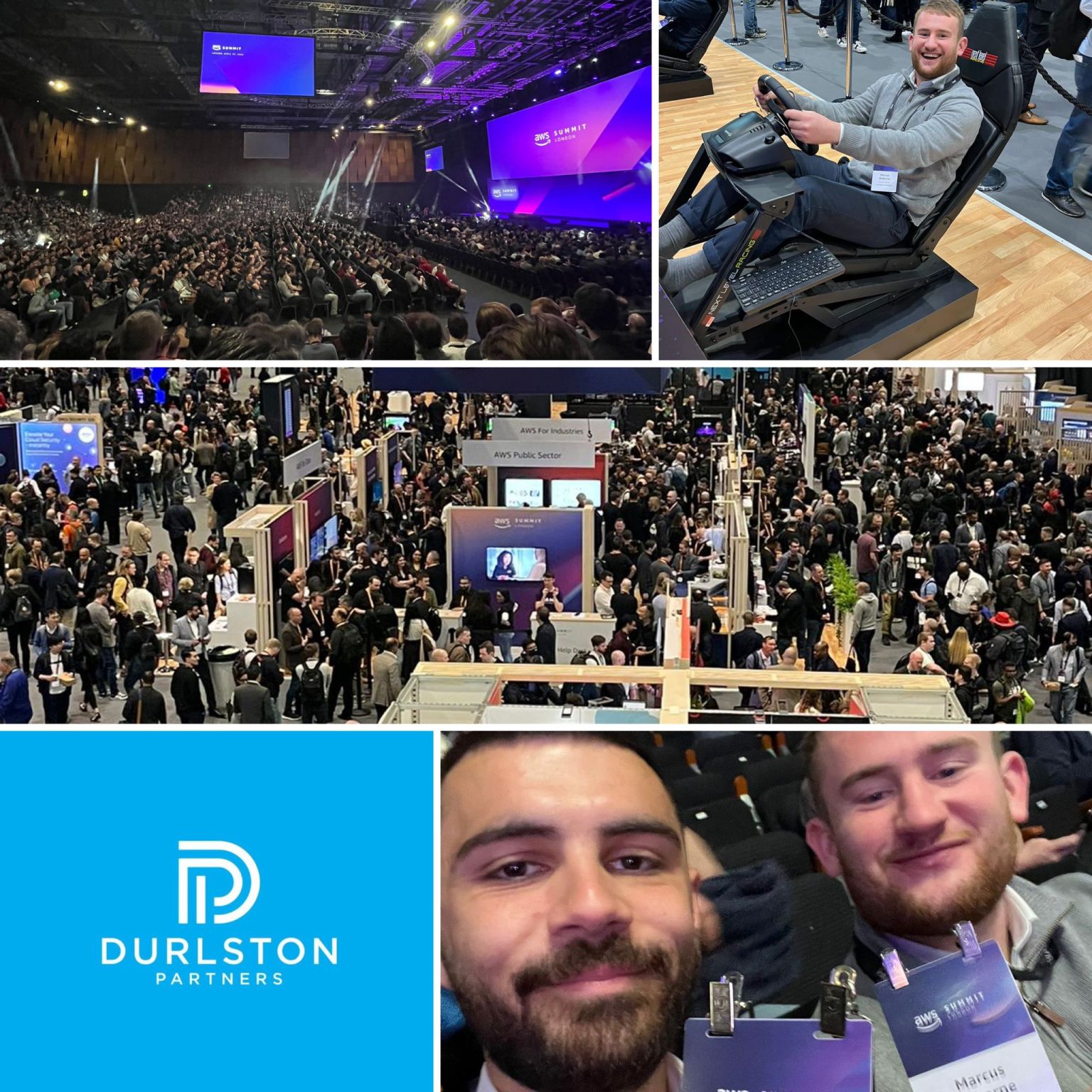 𝐂𝐨𝐧𝐭𝐚𝐜𝐭 crypto@durlstonpartners.com for a discreet discussion
𝐅𝐨𝐥𝐥𝐨𝐰 DURLSTON PARTNERS on LinkedIn, Instagram and Twitter for all our latest roles: https://lnkd.in/eCuejcSg