Emily English Talks Nutrition at DP
Great to have Emily English back in the office talking all things nutrition!
Being mindful about what we eat can help reduce fatigue, improve mental and gut health, mood, and sleep quality.
As much as we love a treat or two at DURLSTON PARTNERS, we know food and nutrition has a massive impact on how we feel on a day to day basis, and how we perform at work!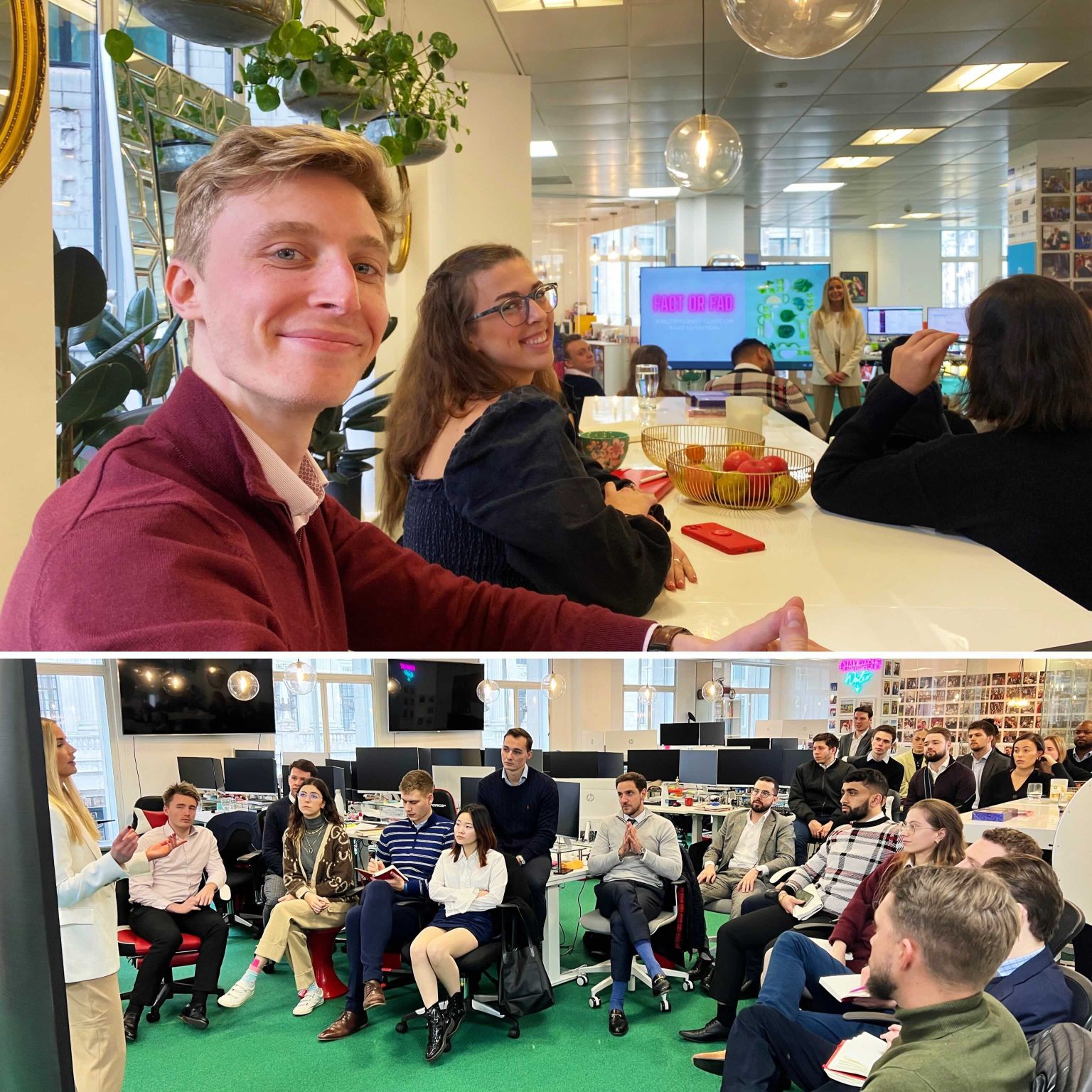 Some of the health focused benefits we offer at DP:
– Top Bupa Health & Dental from day 1 and access to Babylon Health
– Contribution towards gym membership
– Longer lunch break if you go to the gym / exercise
– Cycle to Work Scheme
– Healthy snacks to keep you going in the office
– Sit-stand desks for all
– Morning & afternoon walks encouraged
– 2 weeks bonus holiday over Christmas so everyone can properly unwind and rest
We need more hardworking, smart, focused and humble team members to meet the huge demand across all of our clients globally.
We offer the best career in recruitment in London, and soon in New York!
Please get in touch for more information or if you'd like an initial confidential chat – shannon@durlstonpartners.com